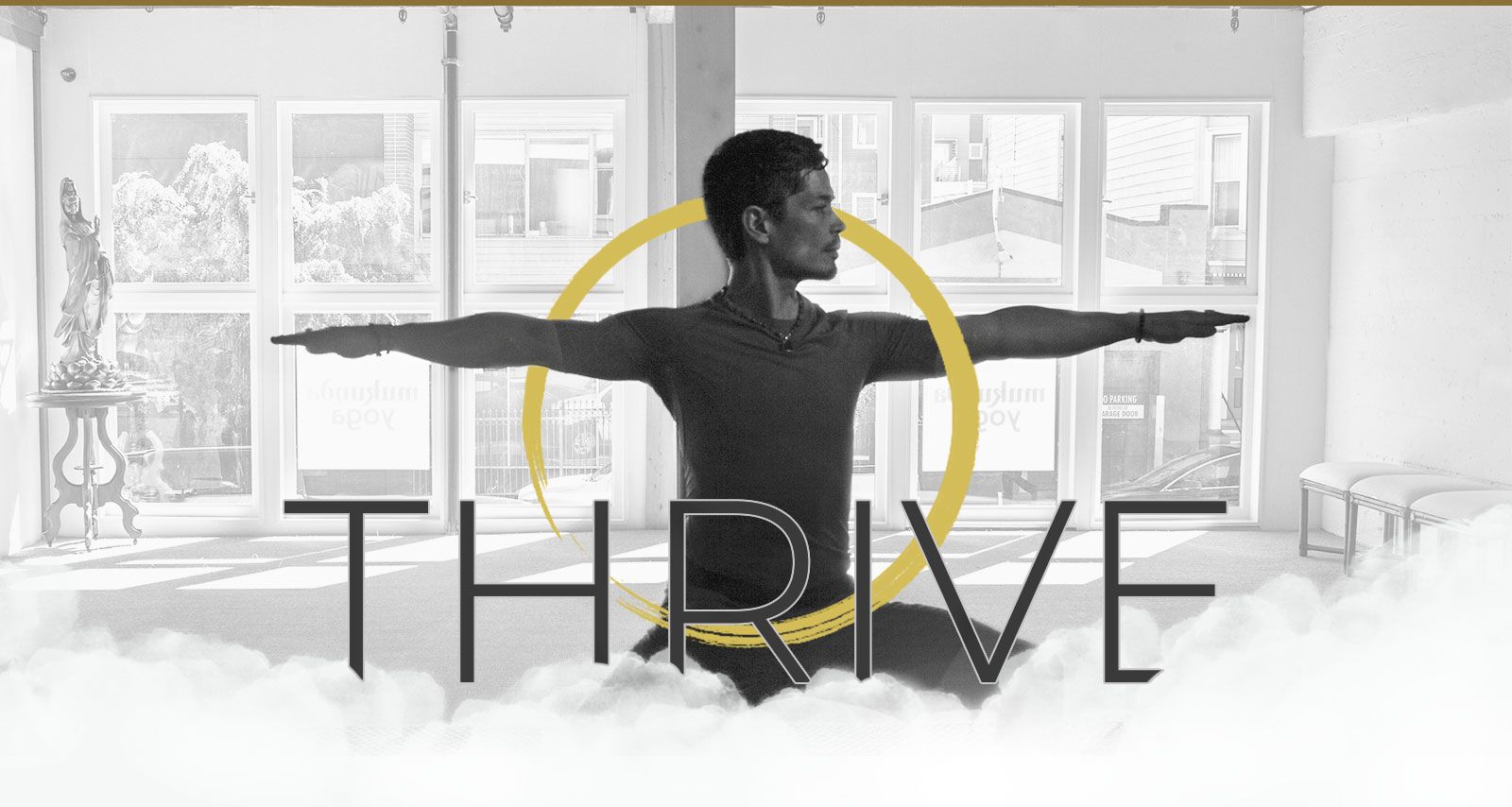 Mukunda is a Sanskrit word that translates as the giver of mukti or moksha (liberation from the cycle of rebirths).
Mukunda is cited as the 515th incarnation of the 1000 names of Lord Vishnu, the lord noted as the "Preserver" of all creation. (There are three main godheads in the hindu religion – Brahma, Shiva, Vishnu who take on various incarnations or avatars based on situations or time. They are said to incarnate or arrive when needed.) Mukunda is also an Indian first name.
A familiar reference of the name Mukunda is in the well-known book, "Autobiography of a Yogi" written by Paramahamsa Yogananda. Before Yogananda was gifted with that spiritual name, his boyhood name was Mukunda, given to him by his parents.
This name was given to Marc as his spiritual name after the teacher training at the Satchidananda Ashram, Yogaville in 2009. Receiving a spiritual name upon request is a tradition with Integral Yoga (common in many faiths) where a name is chosen by the Swamis and training staff in order to assist the spiritual journey of the student. It reflects a natural tendency in the student as well as the life lessons that may help further illuminate one's unfolding. Swami Divyananda was the main trainer and continues to be a spiritual teacher for Mukunda Marc and Mukunda Studio. In the spirit of supporting others who wish to learn more about yoga and the path of the spirit, the name Mukunda felt like a meaningful way to energize this studio. Yoga is often defined as union, joining together as one. The movement associated with liberation is moving outwards, expanding. Both forces of movement enable a balanced life and culture.
Mukunda Studio is an inclusive activation and well-being center based in San Francisco, California. Through both its physical space (a beautiful, rentable studio with video recording services) and its digital space (an online platform with private and group classes, workshops, and community resources), our mission is to create a sacred environment for powerful conversation, cultivate the journey of mind-body spirit, and to explore the eight limbs of yoga.
Mukunda Studio was founded by Mukunda Marc Morozumi, a certified Integral Yoga hatha and raja yoga teacher and Lead Trainer with over 4000 teaching hours, ERYT-500 certification, and a CMT in the state of California. His diverse career history, which has varied from a life in the arts to working in a high-paced event world, unifies in one voice today as a health and wellness entrepreneur.